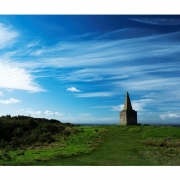 When the Covid-19 pandemic caused the country to grind to a halt, West Lancs CVS joined with West Lancashire Borough Council, and all other local health and community partners to launch a new local support system called West Lancs Together to offer support to those most vulnerable within the borough.
West Lancs Together provides a free helpline from West Lancashire Borough Council to support anyone feeling vulnerable or isolated at this time.  This helps to connect people to the right support whether they need help with daily tasks, such as getting food, collecting prescriptions or a friendly voice over the phone.
Since being set up in April, West Lancs Together volunteers have stepped up to assist with food and medication delivery, providing support and advice or simply being a friendly listening ear over the phone.
Greg Mitten, Chief Officer of West Lancs CVS says:
"West Lancs Together reflects the incredible way the public, private, voluntary, community, faith and social enterprise agencies can come together quickly to work alongside our community in order to provide support to those most vulnerable during the pandemic. West Lancs CVS has been privileged to witness, be part of and support this great wave of voluntary endeavour which has come together during the COVID-19 crisis and demonstrated once again the key role volunteers play in our community".
Here's what Meg Pugh from West Lancs CCG said about the wonderful community spirit of West Lancashire:
"The pandemic has brought about collaborative working like never before and the West Lancs spirit has shone through across the community. Despite the extremely challenging time we find ourselves in, we have been blessed with many volunteers who have given up their time away from their own homes and families to give back to neighbours and strangers with life's essentials such as food and medicine. While we remain in a state of emergency and recognise this hard work continues, we would like to express our thanks and gratitude to volunteers and to anyone who has expressed kindness to others as this time".
The West Lancs Together support line number is 0800 616 667. Opening hours: Monday – Sunday 7am-7pm.
(This offer of help and support is for those people who have been identified by the NHS as being at risk of severe illness if they contract COVID-19 and have been asked to isolate themselves (referred to nationally as 'shielding') for a period of at least 12 weeks as well as any other vulnerable person in the borough).
https://www.wlcvs.org/wp-content/uploads/2019/10/bullivant_ab.jpg
905
1280
wlcvsdeb
http://www.wlcvs.org/wp-content/uploads/2015/05/cvslogo23.png
wlcvsdeb
2020-06-09 14:38:07
2020-11-02 14:39:28
West Lancs Together: Helping vulnerable people