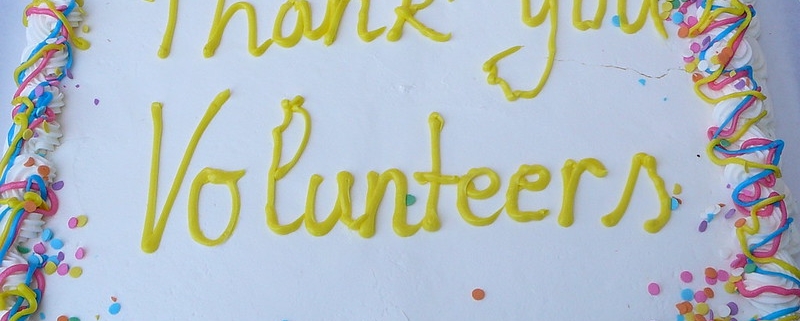 Every year during Volunteers' Week, West Lancashire Volunteer Centre (part of West Lancs CVS) partners with West Lancashire Borough Council and West Lancs CCG to host an annual Volunteer Awards Evening.
This event is always a really special night and is a wonderful opportunity to celebrate the amazing work of the volunteers and the organisations that they support.
Sadly, this year we can't host our usual awards event, however we would like to take this opportunity to award every single volunteer across West Lancashire with this very special certificate and to say THANK YOU for all that you do!!
Volunteers' Week is the highlight of our voluntary sector year and despite the Coronavirus pandemic, this has felt like one of the best Volunteers' Weeks ever because there is a lot to celebrate and be positive about. This year it is more important than ever to celebrate and highlight the dedication and hard work that has been demonstrated all over the borough during this time.
Greg Mitten, Chief Officer at West Lancs CVS says:
"Volunteering is at the very heart of our sector and it is the volunteers' dedication, hard work and care for our community which inspires us all. In this time of crisis, again, it is the volunteering spirit which has led the way in bringing the community together to support and care for each other. To each and every volunteer, past and present, we say THANK YOU."
The Mayor of West Lancs makes the evening really special and prestigious by presenting the awards.  This year, Mayor of West Lancashire Cllr Gaynar Owen has recorded a special message of thanks instead.  She has been really moved to hear of the many acts of kindness and is proud of the way local services and the voluntary sector has worked together to take care of people.  Have a listen to her message here:  https://vimeo.com/425536715…
Once again THANK YOU to all volunteers across West Lancashire who make West Lancs a wonderful place to be.
Happy Volunteers' Week 2020 – we can't wait until we can see you all in person again!
Image credit:   "Thank you Volunteers cake." by San José Public Library is licensed under CC BY-SA 2.0
https://www.wlcvs.org/wp-content/uploads/2020/06/cake.jpg
600
800
wlcvsdeb
http://www.wlcvs.org/wp-content/uploads/2015/05/cvslogo23.png
wlcvsdeb
2020-06-03 13:26:33
2020-10-23 13:34:55
Volunteers' Award Evening